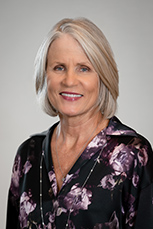 Dr. Ellis is a licensed psychologist and marriage and family therapist who specializes in helping individuals and families manage the stress associated with major life transitions including divorce and family restructuring, career and school changes, and the loss of a significant relationship. She also works with children and adults who have suffered various forms of trauma to help them move forward and live healthy, balanced lives. She uses an integrative approach to working with her clients and a wide range of therapeutic modalities including cognitive behavioral therapy, mindfulness-based cognitive therapy, positive psychology, humanistic psychology, Buddhist psychology, systemic family therapy, and various meditation techniques.

Dr. Ellis brings a broad experience base to her practice. She started her career in business as a CPA working for one of the largest public accounting firms in the world and then as Corporate Vice President of Investor Relations at a publicly traded international software company. After completing her PhD in Psychology, she worked at a consulting firm performing assessments, consulting, and coaching with corporate executives before completing a post-doctoral internship at UT Southwestern Medical Center in Consult-Liaison Psychiatry and Parkland Trauma Psychosocial. She has been in private practice for about 20 years.

She has worked with a wide range of clients including families in high conflict custody cases, LGBTQ teenagers and adults, corporate CEOs, abused children removed from their homes, and individuals of all ages trying to make positive changes in their lives. Her goal is for each of her clients to find their own sense of balance, peace, and purpose in order to pursue their fullest potential in this world.


©2017 Anne V. Ellis